A new optimised website, for a better service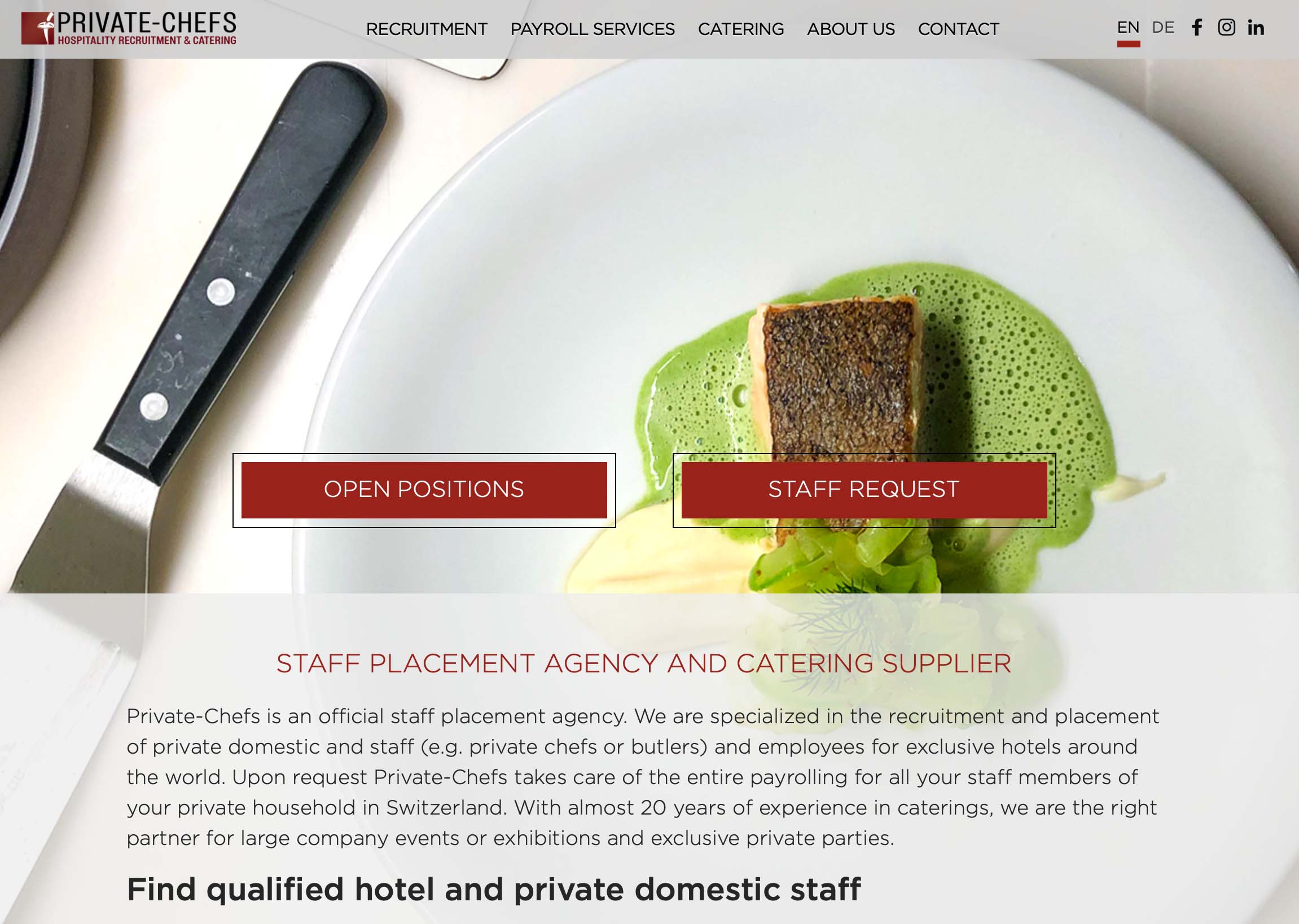 As the staff placement market develops quickly, we adapted the strategy of Private Chefs to find and reach new candidates, who fit our clients needs better.
We decided to use our knowledge and experience for a better recruiting technique in the private sector and improved the content of our open positions to find the right candidate profiles. Our new website is faster and better organized with focus on Google search. This means that not only our clients but also suitable candidates will be able to find and reach us more easily in the future. On top of the new web technology and structure, we are investing in a more efficient way of communication with the exterior. When we will be looking for a Private-Chef, Butler, Driver or Housekeeper, the job offers will be spread over different media platforms to assure a wide channel diversification. We are using an optimized language, more specific and accurate, in each job advert, to better target the most suitable candidate profiles that our clients look for and to ensure that the best people find us.
All these investments, optimisations and improvements only work, because we changed our previous recruiting formula. But in the end : it's a peoples business! And this was, is, and will always be our philosophy. For every mandate we will continue to fully get our clients needs and wishes and on the other side we will ensure to support all suitable candidates with their applications. Because in the end all we want is to find the perfect match for both parties, which will result in a long-lasting employment relationship.
For Conrad Etzweiler and Private-Chefs one of the most important points is the trust between the client, the candidate and us. This goal is only achievable through an impeccable service, respect and responsibility towards all the ones we work with.