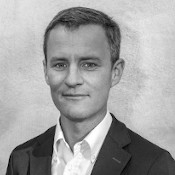 Conrad Etzweiler
Founder & Owner
Hospitality recruitment agency for private domestic and hotel staff
As the oldest domestic and hotel staff recruitment agency in Switzerland, we have a vast network of qualified candidates. Our aim is to recruit highly professional and reliable employees for private households and hotels, who are the perfect fit for each client.
Find domestic or hotel personnel: looking for a housekeeper, butler or a personal chef to cook in your home?
Thanks to a large community and more than two decades of expertise, we are able to react in a quick and uncomplicated way to any kind of hospitality staff request. Private-Chefs provides highly qualified, handpicked and experienced domestic staff and employees for exclusive hotels all around the world such as for example a:
Private Cook or Chef
Butler
House Manager or Personal Assistant
Driver
Housekeeper
We are looking forward to discussing with you your requirements towards the hotel or private household staff members you want to hire.
As it takes a lot of time and energy to find the suitable domestic and hotel employees, especially for long term contracts, Private-Chefs as an experienced hotel staff, chef and butler recruitment agency, is happy to take over this task for you.
Based on the requirements and the desired personality profile that our client has, we will carefully and discreetly search and select the best candidates for the specific position.