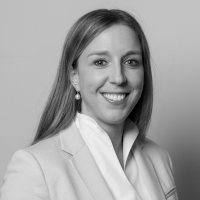 Stéphanie Homberger
Payrolling Specialist
Payroll services for private domestic staff
When the best candidate has been chosen, all legal and financial conditions have to be set up and organized. We have the resources and the know-how, to offer this supplementary service to our clients - for permanently and temporarily employed staff. The outsourcing of the entire payroll processing services is a good opportunity for you to save costs (for a payrolling software) and especially time.
Services from the hiring process to the payroll processing services
Work out and set up the employment contract
Report the employees to the authorities and obtain all the permits needed
Manage all salary relevant staff data
Create the monthly salary statements and the annual wage cards
Send all salary statements via e-mail to each employee
Run all salary payments via e-banking
Administration with all social insurances to ensure the occupational pension and insurance in case of an accident and health issue
Year-end processing and declaration of all social insurances
Transfer of all salary data into the financial accounting
Overview salary statement details
We create the monthly salary statements for your staff members, including all fees for employees and employers (e.g. the AHV) including the indication of the gross and net wage and do the on-time payments of all salaries after deducting all social benefit costs below:
Age and Survivors' insurance (AHV)
Unemployment insurance (ALV)
Occupational and non-occupational accident insurance
Daily sickness benefits insurance
Occupational pension
Withholding taxes (only for foreign employees)
We take responsibility for the employees of our clients towards the authorities and the social insurance partners. Moreover, we are always available for our clients and their private staff members, if they have any questions regarding the entire payroll processing services.