Housekeeper (m/f/d) 100%
Gstaad, Switzerland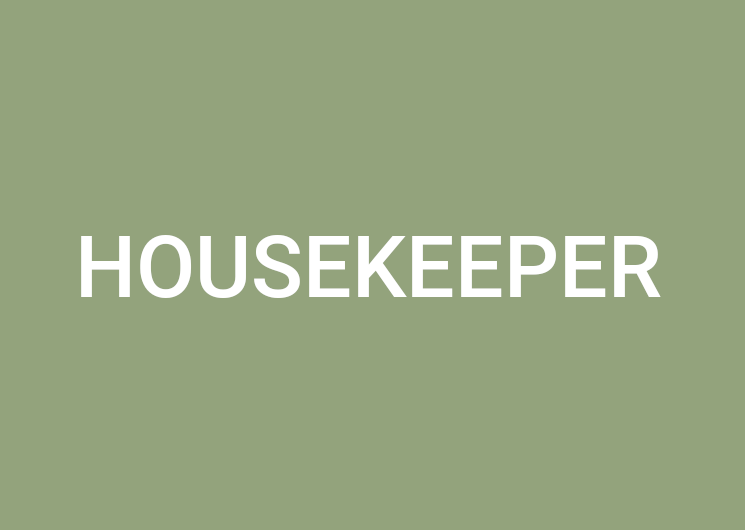 Private-Chefs was founded in 2002 by Conrad Etzweiler and is based in Wagenhausen (TG) in Switzerland. With 20 years of experience we are specialized in the recruitment and placement of hospitality and especially private household staff.
We are looking for a cleanliness loving Housekeeper (m/f/d) 100%
For one of our English and German speaking clients and her family with a third residence in Gstaad, we are looking for an experienced, very trustworthy and orderly Housekeeper. The position can be live-out or live-in. It is requested that all applicants speak either English or/and German. It is important that all candidates have previous work experience in either a private households and/or 5-star hotels. If you meet the requirements of the position, this could be the job for you.
Your responsibilities:
Ensure the general high standard cleanliness and tidyness in the entire household also when the family is absent
Entire cleaning of the floors, kitchen, bathrooms, bedrooms, living room and office rooms
Good knowledge about using the right products and equipment
Expertise in respecting the cleaning procedures between clean and dirty areas
Regular maintenance of the special and exclusive furniture including perfect dusting off
Doing the entire laundry (also a lot of delicate clothing) of the client and her family including ironing and sewing work
Checking the wardrobe of all family members on a regularly basis including keeping the wardrobes tidy and clean at all times
In absence of the family, special more detailed cleaning tasks will be requested
Inform about, organize and supervise maintenance work in the house during the absence of the family
What does the position offer?
Long term full time position
Regulated working hours
Option of live-in can be provided if needed
Salary is above standards
What do you offer?
Previous work experience of at least 5 years as a housekeeper in a luxurious private household and/or in a 5 star hotel
High standards of cleanliness and tidyness are very important to you
A very trustworthy and discreet personality
You work in a very perfectionistic (regarding cleanliness and tidyness) and highly organized way
Good level of English or/and German
Eligible to work in Switzerland (Swiss citizenship or citizenship of an EU/EFTA country)
Send us your CV via e-mail. We are looking forward to hearing from you. Please be aware that responses will only be sent to candidates who meet the expected criteria. Thank you for your understanding.