Housekeeper (m/f/d) 100%
Geneva, Switzerland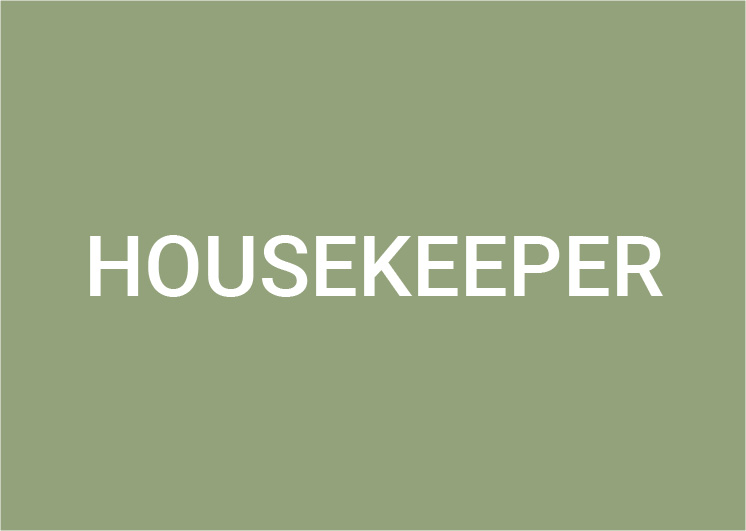 Private-Chefs was founded in 2002 by Conrad Etzweiler and is based in Wagenhausen (TG) in Switzerland. We are specialized in the recruitment of hospitality and especially private household staff all around the world.

We are looking for a cleanliness loving Housekeeper (m/f/d) 100%
For one of our English speaking clients who rents villas along the Rive Gauche in Geneva, we are looking for an experienced, very trustworthy and orderly Housekeeper as of 1st June 2021. The position is live-out. It is requested that all applicants speak English. Any other language is a plus. It is important that all candidates have work experience in private households and/or 5-star hotels. If you meet the requirements of the position, this could be the job for you.

Your responsibilities:
Complete cleaning (floors, kitchen, bathrooms, bedrooms, living room) of the villas while using the right products and equipment
Ensure that all rooms are tidy, maintained and inspected daily in accordance to the given standards
Change bed linen and make beds on a daily basis
Replenishing personal items such as toilet paper, tissues, etc.
Doing the entire laundry of the respective client including folding and ironing
What does the job offer?
Long term fulltime position
Possibility to integrate ideas in the creation phase
Flexibility in working days
Very good salary
What do you offer?
Previous work experience of at least 2-3 as a housekeeper in a private household with a luxurious home or in a 4 or 5 star hotel
Understanding of an international clientele
You are a communicative person who is very service oriented and has good organizational skills and a high level of self-responsibility
High standards of cleanliness and tidyness are very important to you
A very trustworthy, discreet and perfectionist (regarding cleanliness and tidyness) personality
If possible you have a driver's license and a car
Flexibility and dependability (housekeeping services are offered 7 days/week, work will be scheduled on weekends and/or holidays)
Good level of English, other languages such as French are an advantage
Preference will be given to candidates living in Geneva or in the close surroundings
Send us your CV via e-mail. We are looking forward to hearing from you.
Please be aware that responses will only be sent to candidates who meet the expected criteria. Thank you for your understanding.