Chef de Rang (m/f/d) 100%
Zurich, Switzerland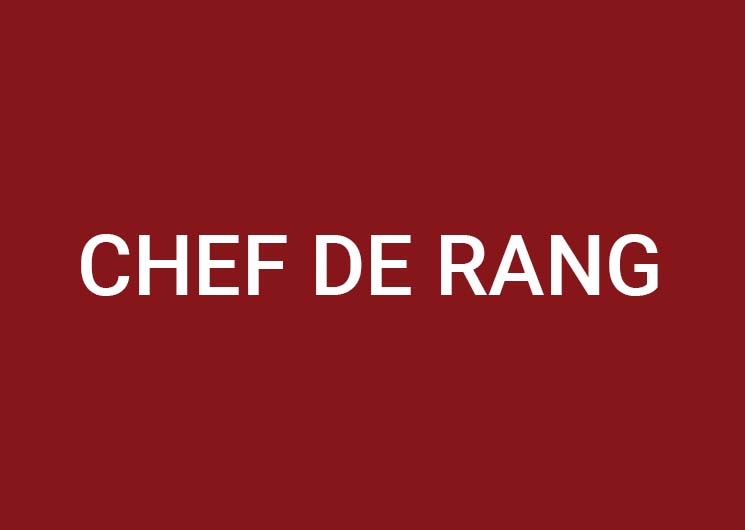 Private-Chefs was founded in 2002 by Conrad Etzweiler and is based in Wagenhausen (TG) in Switzerland. With more than 20 years of experience we are specialized in the recruitment and placement of hospitality and especially private household staff.

We are looking for an experienced Chef de Rang (m/f/d) 100%
For a high-end restaurant located in Zurich, we are looking for an experienced and guest oriented Chef de Rang, who is a team player and has an endurant work mindset. Previous work experience of at least two years as a Chef de Rang in a high-end restaurant or 4 to 5-star hotel and being fluent in English and German is a must. If you fulfill the position requirements this could be the job for you. 

Your responsibilities: 
In charge of the entire food and beverage service during lunches and dinners (different work shifts)
Perform a smooth and high-quality guest service
Ensure to always have full knowledge about the complete food and beverages offer of the restaurant
Competent care and consultancy of the guests
Generate and promote supplementary sales at the tables
Preparing, setting and decorating the tables for all meals
Organize and refill the service stations
Clean up the tables and work stations
Handling you own service station and tables including cashing-in
What does the position offer? 
Long-term full-time working contract
Very nice work location and great team to work in
Very good tip
What do you offer? 
At least 2 years of work experience in food and beverages service in a high-end restaurant or 4 to 5-star hotel
Motivation to deliver to high standards and to exceed the expectations of the guests
You work efficiently, structured and independently
A hardworking, team player and eager to learn personality 
You have very good social skills and are a born host
Full availability and flexibility to work on evenings, weekends and public holidays
Fluent in English and German
Eligible to work in Switzerland (Swiss citizenship or citizenship of an EU/EFTA country)
Send us your CV via e-mail. We are looking forward to hearing from you. 
Please be aware that responses will only be sent to candidates who meet the expected criteria. Thank you for your understanding.