Recruiting techniques behind the scene.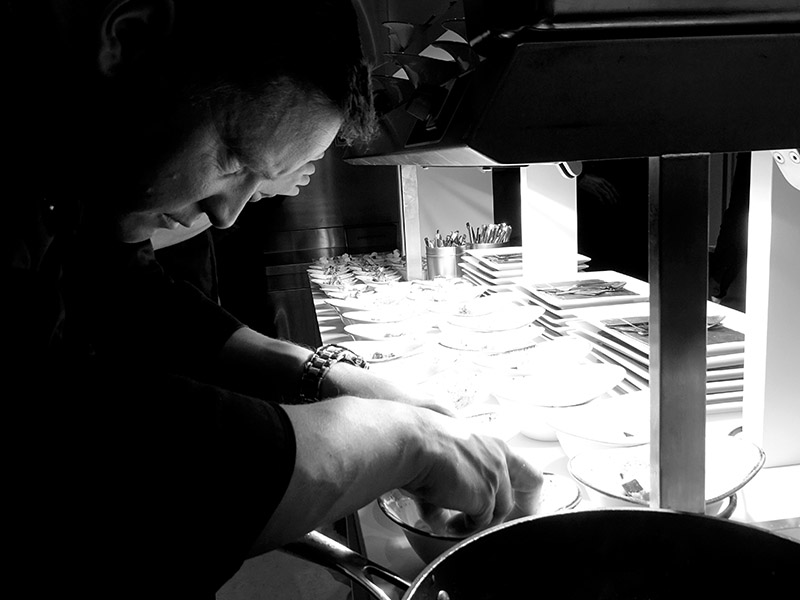 We are specialised in recruiting private chefs
and household
or
hospitality staff.
For recruiting a private chef
and household or
hospitality staff it
is
necessary to know the business from inside. To put it in perspective: our clients are looking for a trustworthy, talented and experienced private chef
. An
authentic genius behind the stove, who will surprises everyday for as long as possible the palate of
the
guests. Or the
chef the rang
that will welcome
every
guest with joy
and
with the will
to deliver the highest level of service
, demonstrating
motivation
and care for each
guest in the restaurant
. Searching and finding th
ese
perfect candidates
seems very difficult
, however
with our network we can
find them
for you
and
even have
already work
ed
with them!
Our team has the
best
education in
hospitality and the experience
of being
a
private chef,
so they know how what to tell the candidates about the positions and what clients are looking for
.
Private Chefs GmbH
does not only do recruiting, but also
operates as a catering
company. This means that we work
with some of the staff that we recruit
at our catering events, to get to know their work quality and attitude, before sending them to the right client.
We create
relationships
with our chefs and
all the
staff
that we recruit. This
allow
s
us to
get to
know the candidates
better
and
then
to decide which
one
will be the
best match for each specific client
.
Working with Private Chefs it is a great experience. I spoke directly with Conrad Etzweiler and he immediately understood our needs. A week later it was organised for us two tastings from two different great chefs, we were very impressed. We're working with Thomas since one year now and he does every day a perfect job, making our family very happy. Private Chefs take care of the Payroll and if we have questions or we need support, Conrad is always available.Thank you for your support and service.
Diana K.
A continuous relationship
will make us know the needs of
the candidate
s
and
their
work
functions and
will help us understand
when improvements or changes need to be made
for them.
We have the experience to recruit and
bring
the
best matching candidate
to the right
client
. But
this only works if we hear what our client
s
need.
With 20 years of experience, we have the ability to understand
the
needs
of our candidates and clients and are now
delivering a
quick and
uncomplicated
but especially personal
service. We urge to find the
best candidate
for the position we
are
recruit
ing
for.