Housekeeper (m/f/d) 100%
Zürich, Schweiz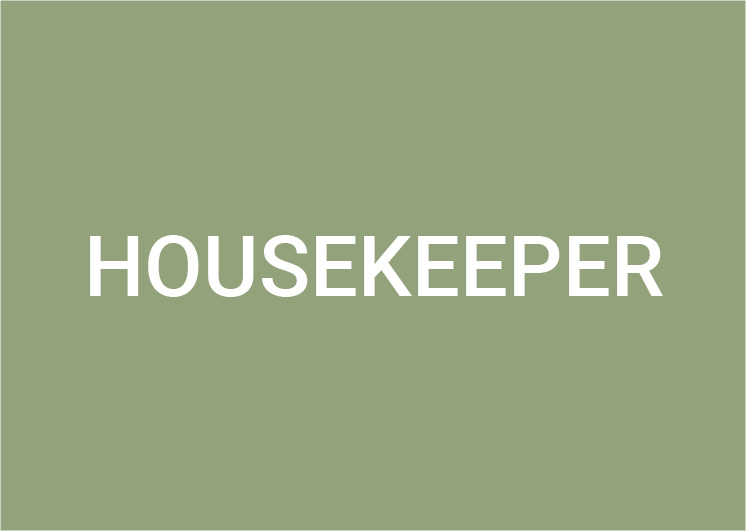 Private-Chefs was founded in 2002 by Conrad Etzweiler and is based in Wagenhausen (TG) in Switzerland. With 20 years of experience we are specialized in the recruitment and placement of hospitality and especially private household staff.
We are looking for a very discreet Housekeeper (m/f/d) 100%

For one of our clients a company which rents luxurious villas in Zurich, we are looking for an experienced, very trustworthy and orderly Housekeeper to join their housekeeping team. The position is live-out. Being fluent in English is needed and German would be a plus. Previous work experience as a housekeeper in a 4 or 5-star hotel is a must. If you meet the requirements of the position, this could be the job for you.
 

Your new job:
Perform cleaning duties in all guest areas and back of the villas including laundry duties and complete inspection of the villas on a daily basis
Respond timely to special requests of the guests
Maintain inventory of necessary supplies, replace when appropriate
Follow all departmental policies and procedures
Follow all safety and sanitation policies
Protect equipment and make sure there are no inadequacies and notify superior on any damages and deficits
Very discreet handling of information regarding the clients
Willingness to work in other areas of the Housekeeping department (main office)
Exchange information for the following work day with colleagues in a timely manner
Support chef with housekeeping tasks if needed and exchange all necessary information with the chef at the end of the workday
This is what you offer:
At least 2 years of experience in housekeeping in a 4- or 5-star hotel
Ideally experience with laundry practices and ironing
Excellent communication and organizational skills
Interpersonal and problem-solving abilities
Highly responsible and reliable and very discreet
Ability to work with little supervision and maintain a high level of performance
Customer-oriented and friendly
Good oral skills in English
Valid driver's license and a car
Eligible to work in Switzerland (Swiss citizenship or citizenship of an EU/EFTA country)
This is what we offer:
Long term full-time position
Great company to work for and team to work in
Based in Zurich
Good salary including nice benefits
Send us your CV via e-mail. We are looking forward to hearing from you. 
Please be aware that responses will only be sent to candidates who meet the expected criteria. Thank you for your understanding.