Private Chef and Butler (m/f/d) 100%
Zurich, Switzerland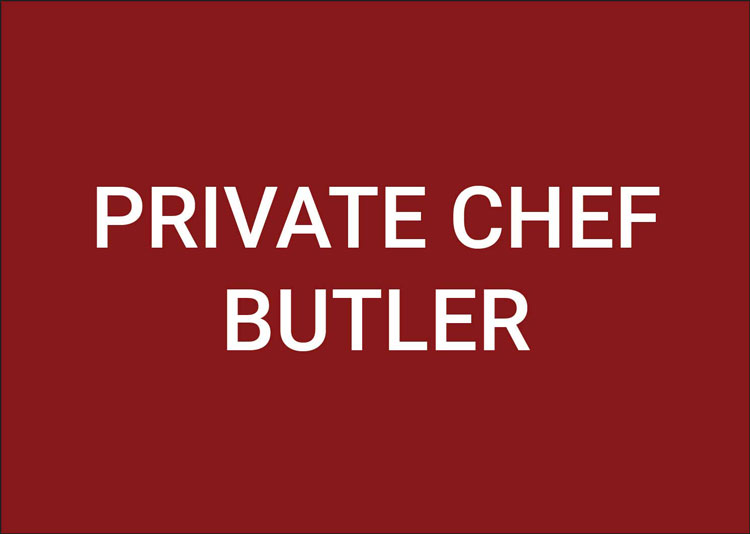 Private-Chefs was founded in 2002 by Conrad Etzweiler and is based in Wagenhausen (TG) in Switzerland. We are specialized in the recruitment of hospitality and especially private household staff all around the world.
We are looking for an experienced Private Chef and Butler (m/f/d) 100%
For one of our clients with main residence in Zurich, we are looking for a competent, trustworthy and discreet private chef and butler with experience as a dietary chef and excellent cooking skills. He/she will be requested to travel to other residences abroad. The position is live-in. It is very important that all applicants speak German and English and have an exceptional working background in high-end, fine dining or Michelin restaurants. Experience in private households are highlyconsidered and letters of recommendation are a must. If you meet the requirements of the position, this could be the job for you.
Your responsibilities:
Prepare breakfast, lunch and dinner on a daily basis
Planning and cooking creative, healthy and tasty meals
Budgeting and purchasing of fresh and healthy products
Implementing the standard health and safety procedures in the kitchen
Maintaining cleanliness and tidyness of the work area, kitchen equipment and household appliances at all times
Taking initiative and suggesting high quality products and healthy meals are highly valued
Table service of all dishes for the client and his guests
Regular control in the respective residences to be clean and tidy
What does the position offer?
Longterm employment contract
Travel experiences
Salary is above average
What do you offer?
Completed training as a chef and ideally further training as a dietary chef
Experience in working as a private chef and/or in an upscale restaurant
A disciplined, polite and extremely discreet personality
You have exceptional social skills, a very good sense of tidiness and work very independently
Fluent in German and English in writing and speaking
Send us your CV via e-mail. We are looking forward to hearing from you.
Please be aware that responses will only be sent to candidates who meet the expected criteria. Thank you for your understanding.