Housekeeper
Lucerne, Switzerland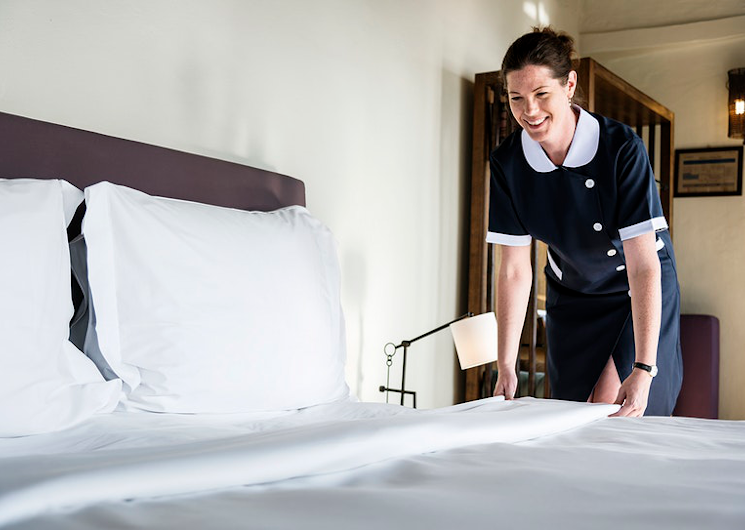 Private-Chefs was founded in 2002 by Conrad Etzweiler and is based in Wagenhausen, Thurgau in Switzerland.
We are specialized in the recruitment of hospitality and especially private household staff all around the world. With almost 20 years of experience and a large network, we have developed long lasting and trustful relationships with our employees and clients. We believe that a confiding client relationship starts with you, a focused, reliable, service oriented and professional, who we would like to add to ournetwork.
We are looking for a housekeeper (ideally female and part time)
For the pricvate household of an English speaking family with Russian background living in Lucerne.
Your responsibilities:
Cleaning of all the rooms (kitchen, living room, all bedrooms and bathrooms) in the appartment
Ensure the general tidyness in the appartment and regular maintenance of the furniture
Doing the entire laundry of the family including ironing
Supplementary cleaning tasks like cleaning the windows or irregularly used rooms for example the cellar or garage
What does the job offer?
Part time but long term work opportunity
Good salary
What do you offer?
Previous work experience as a housekeeper in a private family with a luxurious home or in a 4 or 5 star hotel
High standards of cleanliness and tidyness are very important to you
You are a reliable, trustworthy and very discreet personality
Good level of conversation in English
Send us your CV via e-mail. We are looking forward to hearing from you.
Please be aware that responses will only be sent to candidates who meet the expected criteria. Thank you for your understanding.