Housekeeping Supervisor (m/f/d) 100%
Geneva, Switzerland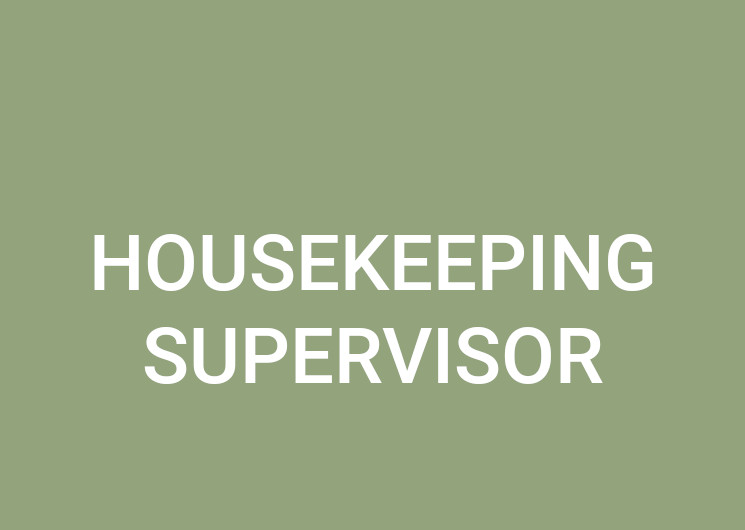 Private-Chefs was founded in 2002 by Conrad Etzweiler and is based in Wagenhausen (TG) in Switzerland. With 20 years of experience we are specialized in the recruitment and placement of hospitality and especially private household staff.
We are looking for an experienced Housekeeping Supervisor (m/f/d) 100%
For one of our clients a company specialized in private luxurious hospitality services, we are looking for an experienced and reliable Housekeeping Supervisor. In this role, you are responsible for the perfect housekeeping service level in all the villas and you are leading the housekeeping team. Very good communication skills in English are a must, any other languages such as French are a good asset. It is important that you have work experience in private households and/or 5-star hotels.
Your responsibilities:
Perform cleaning duties in all guest areas and villa surroundings including complete villas inspection on a daily basis
Doing the entire laundry including ironing of villa supplies and client clothes
Expertise in high cleaning standards and respecting the known cleaning procedures and policies
In charge of the upkeeping of the housekeeping supplies inventory
Budgeting and purchasing of housekeeping material and supplies
Exchange all necessary information with the office team, housekeeping team members and the chef on a daily basis
Support the chef with housekeeping tasks when needed
Regular spot checks of all properties for quality assurance and making sure standards are implemented
Responsible for the housekeeping team members which means in charge of the monthly planning, recruiting of new team members and doing trainings
What does the position offer?
Longterm fulltime position
Office space very close to the center of Geneva
Young and dynamic company with a great Geneva team
Opportunity to contribute to the success, innovation and growth of the organization
Chance to learn to lead a team
Full employee benefits from the company
What do you offer?
Minimum 2 years of experience in a similar position in a 5-star hotel or as a private household housekeeper in luxurious homes
Basic computer skills for Excel (required), Word and Outlook
Flexibility and dependability as housekeeping services are offered 7 days a week, work will also be scheduled on weekends and/or holidays
High degree of customer service orientation and reliability
Attention to detail and high-quality standards are important to you
Experience with laundry practices and ironing of various different textiles and fabrics and knowledge about cleaning products is a plus
Driver's license and a private car are a must
Good level of English, other languages such as French are an advantage
Eligible to work in Switzerland (Swiss citizenship or citizenship of an EU/EFTA country)
Send us your CV via e-mail. We are looking forward to hearing from you.
Please be aware that responses will only be sent to candidates who meet the expected criteria. Thank you for your understanding.